2015 A-LIST FINALIST for Pool House

AIA CT Alice Washburn Awards
2017 AIA CT ALICE WASHBURN CITATION
2006 AIA CT ALICE WASHBURN HONORABLE MENTION
2003 AIA CT ALICE WASHBURN HONORABLE MENTION

atHome A-List Awards
2015 A-LIST FINALIST Pool House
2012 A-LIST FINALIST for Traditional Architecture under 7,000 sq ft
2011 A-LIST WINNER for Traditional Architecture under 7,000 sq ft
2011 A-LIST FINALIST for Traditional Architecture over 7,000 sq ft

Connecticut Cottages & Gardens Innovation in Design Awards
2010 INNOVATION IN DESIGN AWARD ARCHITECTURE FINALIST
2008 ARCHITECTURE FINALIST

HOBI Awards
2008 HOBI AWARD—Best Custom Home over 14,000 sq ft
2007 HOBI AWARD—Best Remodeled Kitchen
2005 HOBI AWARD—Best Remodeled Kitchen
2005 HOBI AWARD—Custom Home of the Year
2002 HOBI AWARD—Best Custom Home 5,000 - 6,000 sq ft
2000 HOBI AWARD—Best Residential Remodeling $250,000 - $500,000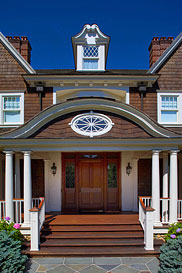 Jury Accolades
"There is an almost musical orchestration of its gables to different pitches. This is a very large house, yet it feels domestic. There is a play upon symmetry. The house is in a local historic district and therefore has the added burden and challenge of satisfying special requirements."
~AIA 2003 Washburn Jury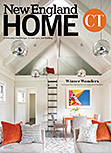 New England Home
WINTER 2018
"Many Happy Returns" Private Residence Ridgefield, CT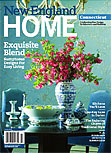 New England Home
SUMMER 2014
"Master of Understatement"

East Coast Home & Design
MAY/JUNE 2014
"Horticultural Heaven"

At Home In Fairfield County
JULY/AUGUST 2011
"Best of At Home" Private Residence Darien, CT
Connecticut Cottages & Gardens
JUNE 2010
"Barging In" Private Residence Darien, CT

Connecticut Cottages & Gardens
AUGUST 2008
"Innovation in Design- Architecture" Private Residence Rowayton, CT

At Home In Fairfield County
WINTER 2010
"Sound Investment" Private Residence Darien, CT

House Beautiful
MAY 2009
"Every House Needs Sparkle" Private Residence Darien, CT

Fairfield Country Home
MARCH 2008
"Creating Beauty As He Goes" Private Residence Darien, CT

Connecticut Cottages & Gardens
JULY/AUGUST 2010
"More Great Ideas" Private Residence Darien, CT

Kitchen Trends
VOLUME 21 NO. 8
"Work and Play" Private Residence Redding, CT

Ridgefield Magazine
WINTER 2003
"Beauty in the Details" Private Residence Ridgefield, CT